PhillyGames - City of Broken Dreamers - Version 1.14.0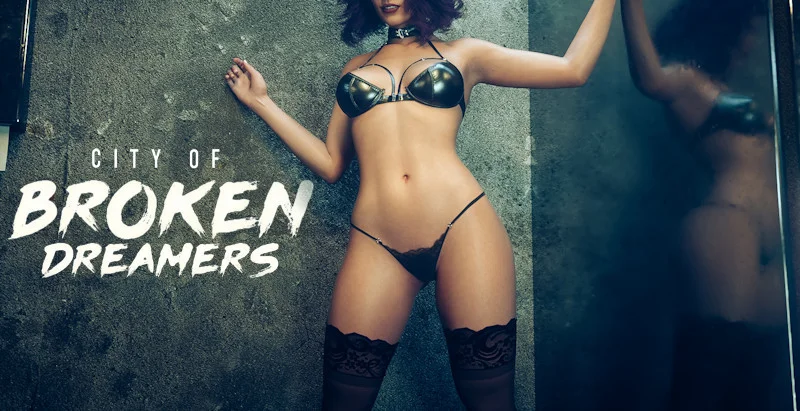 Los Angeles, 2042
A city driven by corporations.
City ruled by the elite.
A city that is an example of the best and worst of the American dream.
Millions of people live in almost blissful ignorance of the excesses of the rich or the degradation of the poor. Managers have more power than politicians, and the police have less power than corporate mercenaries.
You are one of those mercenaries, one of the best and elite echelons called Ghosts ... but you haven't worked for months. That will change soon.
Elsewhere in the city, a young girl is about to become a center of conflict that could tear the city apart.
When you track it, you will have allies and enemies, the same as you, who were used by the city and spit out. Who will you trust? Who can you let?
Each of them has its own dreams, its own motives, each is broken in its own way. It all comes together ...
In a city of broken dreamers!
Year of issue: 2019
Release date: 2023/07/09
Genre: 3DCG, ADV, Animation, Anal, BDSM, Big tits, Futa, Trans, Graphic violence, Male Protagonist, MILF, Oral, POV, Romance, Spanking, Stripping, Sci-fi, Tit fuck, Vaginal, Voyeurism
Censorship: Missing / There is a patch to remove
Developer / Publisher: PhillyGames (Patreon)
Platform: PC / Windows
Publication type: In development
Tabletka: Not required
Version: 1.14.0
Game language (plot): English | Russian
Interface language: English | Russian
Voice Language: Unknown / Other
System requirements (minimum): OS: Windows, HDD: 7.2 GB
---
phillygames
,
Anal
,
Animated
,
Big Tits
,
Graphic Violence
,
Male Protagonist
,
Milf
,
Romance
,
Spanking
,
Tits Fuck
,
Vaginal
,
Voyerisum
,
blowjob
News edited by: svs games - 14-07-2023
Reason: New Version 1.14.0
Games similar on PhillyGames - City of Broken Dreamers - Version 1.14.0