Maker, Sloth Gamer - Idol Hands 2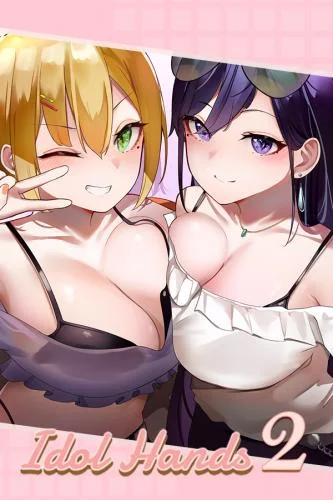 Your life and career as a top talent manager are ruined when your top talent Summer Xia betrays you,
to run a huge entertainment conglomerate. She takes everything from you, leaving you with nothing.
Determined to regain your dignity as a manager, you decide to start over and find new talent to develop.
You turn your attention to two uncut diamonds, and they couldn't be more different.
Evelyn Song's stunningly dignified beauty and her exceptional creative talent make her a great candidate,
but you can't discount Rainey Lin's vibrant attitude, fashion sense and incredibly sexy body.
Unfortunately, you only have enough resources to manage one of them.
The girl you didn't choose falls into the hands of your worst enemy: Summer Xia.
Do your best to develop your talent and make her a star!
Year of manufacture: 2023
Release date: 2023/03/12
Genre: ADV, SLG, Management, Turn Based Combat, Animation, Male Protagonist, Vaginal, Creampie, Big Ass, Big Tits, Romance, Cosplay, Rape, Sleep Sex, Stripping
Censorship: None
Developer/Publisher: Maker, Sloth Gamer
Platform: PC/Windows
Publication type: Original (licensed)
Medicine: Not required
Version: Final
Game language (plot): English
Interface language: English
Voice language: Chinese
System requirements: Win 7/8.1/10 | RAM: 4 GB | HDD: 4 GB
---
ADV
,
SLG
,
Management
,
Turn Based Combat
,
Animation
,
Male Protagonist
,
Vaginal
,
Creampie
,
Big Ass
,
Big Tits
,
Romance
,
Cosplay
,
Rape
,
Sleep Sex
,
Stripping
Games similar on Maker, Sloth Gamer - Idol Hands 2